We have added yet another way to stay on top of your planroom activity. You can now enable desktop notifications, and get an instant alert on your computer when there is a new planroom order, file transfer, download, or blast created.
To activate these notifications, click on your initials at the top-right and select My Profile. Scroll to the bottom, and you'll see the four notification types:
Check the box next to the notification(s) you want to receive. The first time you check one of these, your browser will ask your permission to send notifications. Make sure to click Allow on this prompt.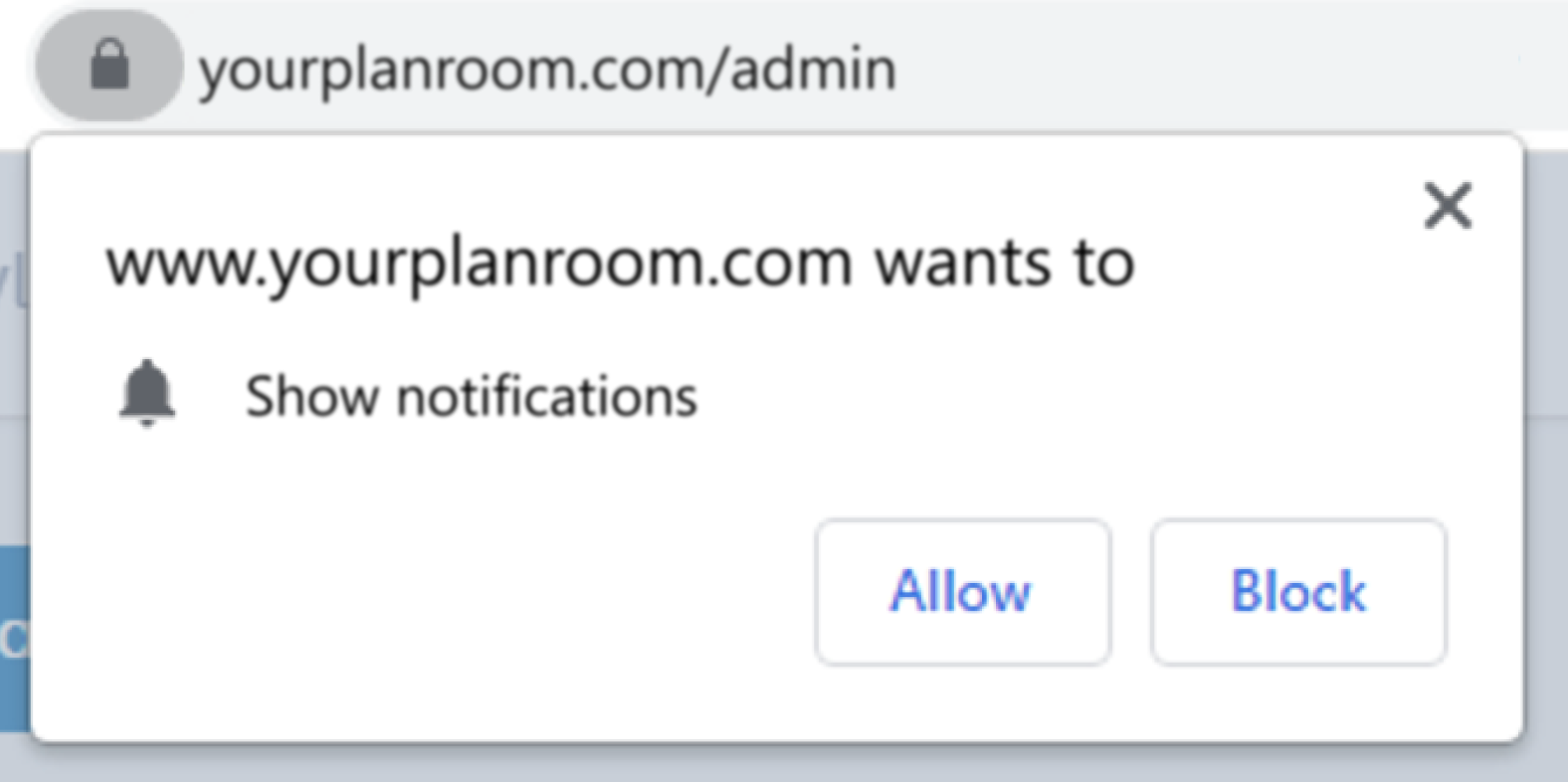 Now if you keep your Control Center opened in a browser, you will receive an instant notification when one of these four events occurs.
This is what it will look like when a customer uploads files to you: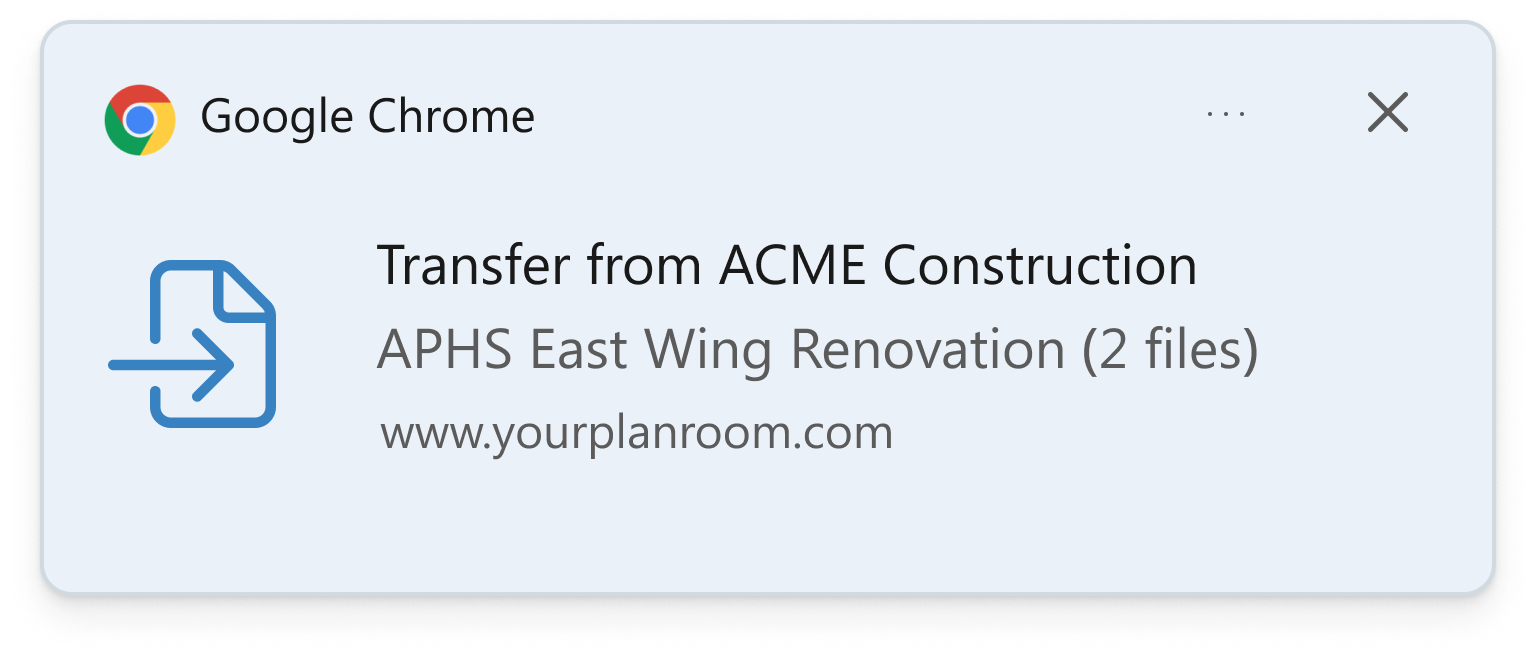 If you click on the notification it will open your Control Center directly to this transfer.
You can minimize the browser or switch to another tab and the notification will still work.